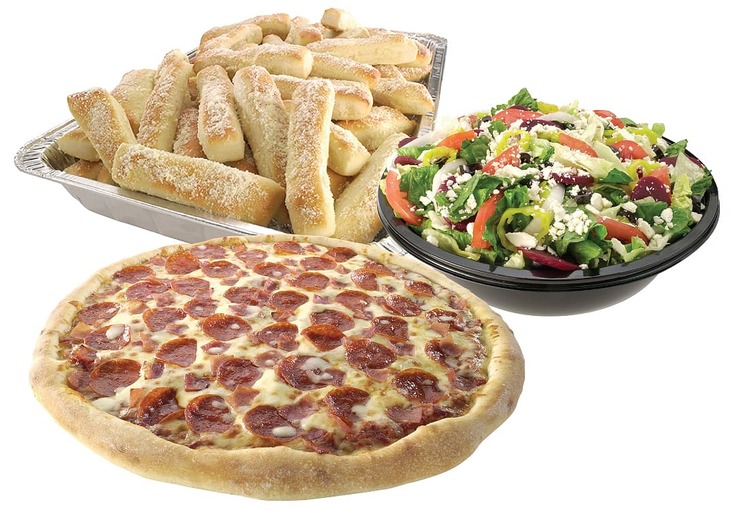 Planning Tips for Catering a Party
Guido's Premium Pizza has catered every kind of party from baby showers to retirement parties to family reunions. We've learned a few things along the way.
In this article we'll share a few of our favorite tips.
Timeline
Know in advance how long you want the event to last and then create a timeline for yourself. Include each step of the catered event from greeting the early-arrivals to walking the last guest to the door to keep things moving. By controlling the flow of your event the guests have more fun and you have less stress. If you are working with a caterer who is provided catering services for any of the food consult with the staff to make sure you are all working with the same expectations.
Cocktails
A creative way to offer alcohol at a catered party without breaking your budget is to go for specialty; emphasizing the taste experience. One suggestion we liked was to replace the full bar with just one local wine, one micro-brewed beer and one specialty drink perhaps created with a spirit or as a sparkling wine or sangria.
Buffet Upkeep
Buffets are often chosen over plated meals for catered events because they require less catering staff to serve and clean up but buffets still do require monitoring and attention. The beautiful arrangement of vegetables on the tray will not look the same after 20 or 30 people pass through and pick out their favorites. So make sure you have someone lined up to tidy and refill.
Money Savers:
Pick one glass-style that works for all the beverages you are offering instead of having several different sizes and styles for each type of drink.

Passed appetizers are often less expensive than buffets at cocktail hour.

Serve the coffee from the bar rather than having the catering staff serve it at the tables.

Get an accurate count of attendees in advance rather than spend to feed guests who are not coming.

Some things such as salad, fruit tray, crudites can be prepared by friends or relatives who offer to help - they are hard to mess up and it makes others feel good when they can contribute.

An elaborate candy or cookie buffet for the dessert doubles as décor.

The Set Up:
Place signs at the road and the entrance to the building to help guests navigate their way confidently..

Plan the layout for event to include plenty of room for your guests to move smoothly through the room.
Provide easy access to the restroom, the bar/drinks area and the buffet/hors d'oeuvre tables.
Leave enough space between chairs so that guests can come and go from the table easily.
Make sure there are places for minglers to talk without blocking pathways.
Indoor events give you more control than outdoor events because weather isn't an issue but your guests comfort still depends on maintaining a comfortable room temperature. Adjust the thermostat according to your guests comfort. Older guests usually like the room a little warmer. The room will naturally warm up a few degrees when it is full of people.

Check your guest list in advance for any special accommodations that might be necessary like wheelchair access or high chairs for babies.
With these helpful hints and a warm spirit of hospitality anyone can create a fun-filled festive celebration for friends and family – and you can always call on Guido's Pizza Catering services for great food!
More articles from Guido's Premium Pizza Novi