Back to all
Ordering Pizza Just Got a Whole Lot Easier!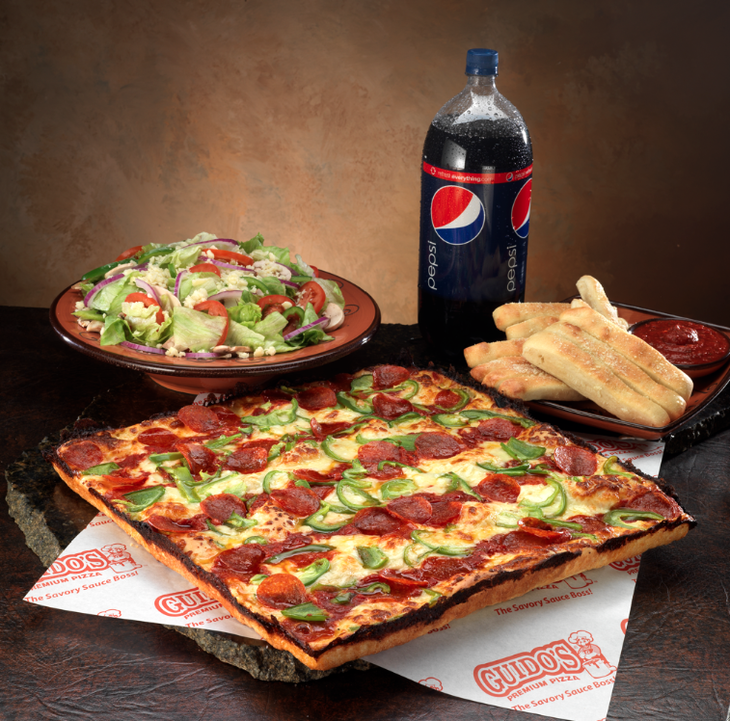 Ordering pizza just got easier for Guido's Premium Pizza Customers!
Guido's Premium Pizza announces online ordering allowing customers to select their type of crust, toppings and any extras such as drinks, or salads.
"Studies show that over 30% of casual dining customers use the websites of their favorite restaurants to gather information or place orders," says Guido's founder Shawn McGuire. "We want to make the Guido's experience the best it can be for our customers so we're piloting online ordering at our Grand Blanc and Oxford locations."
After customers create their pizza or select from specials displayed on the web site, they can submit their credit card information online for secure payment. Guido's online ordering is available for pick-up, delivery and dine-in orders (for locations with dine-in space).
Guido's offers deep dish, hand tossed and thin crusts plus three distinctly delectable sauces: original, chunky tomato, and spicy. Customers can build their own pizza (square or round) or choose from a menu of Signature Specialty Pizzas including the winning Hawaiian or BBQ Chicken.
"Anyone looking for a serious Chicago style pizza should order Da Boss!" says McGuire.
Open for lunch and dinner Guido's also caters large and small parties and events
More articles from Guido's Premium Pizza Novi