Since 1993 Guido's has made every menu item fresh to order. We make our own dough, grate the cheese, slice the vegetables, and blend our sauce fresh every day! With two savory sauces to choose from: Guido's Original or Spicy Fire Roasted your Guido's pizza will hit the spot every time.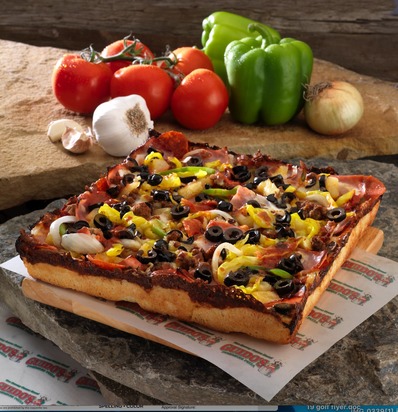 Hello, my name is Daniel Lawless, I am the owner and operator of Guido's Premium Pizza in Novi. I have worked at a local Guido's for the last five years, doing everything from kitchen work to management. I love the Guido's product and the experience of being part of the Guido's family.
I am pleased to welcome you in for all of your Guido's favorites! In addition to the pizza and bread you've always loved, we have some delicious new menu items for you to try: Guido Wings, Cracked Peppercorn Boneless Wings, and Spinach & Artichoke toppings!
We've also added convenient Online Ordering and Text Message and Email Clubs where you can get special offers every month just for signing up!
I look forward to serving you and your family.